Houseboat rentals – question and answer
At Bookahouseboat.com we love houseboats, and for us staying at a 'floating home' is a logical thing to do. We are houseboat rentals, so to say. However, we can imagine that you have certain questions about staying at a houseboat. And we're glad to share our answers with you!
Q: How would you describe a typical houseboat experience?
A: As a special experience, over and over again. By staying at one of our houseboat rentals, you make your accommodation part of the whole holiday experience. This way it's not just a place to stay in between doing cool things: you make the stay itself a cool thing!
Q: What types of houseboat rentals can I choose from?
A: Let's first say that almost no houseboat is the same. But all houseboats can roughly be divided into the following categories:
Modified ship (moored or driving)
These ships are transformed from freight ships or ferries into houseboats. Most of these ships do not drive around anymore and are used solely to stay on. Especially in cities like Amsterdam, Paris en London these houseboats are very popular. The engine has often been removed to get more space for an extra bedroom or bathroom.
Non-motorized barge or floating home
These houseboats are built with a concrete or steel barge as foundation. The 'house' on top of this is generally made of a wooden or steel frame structure, bricks or some kind of plastic cover. It's clear that these vessels have never been used for transportation. Their sole purpose is to create living space for those who are lucky enough to live or stay here.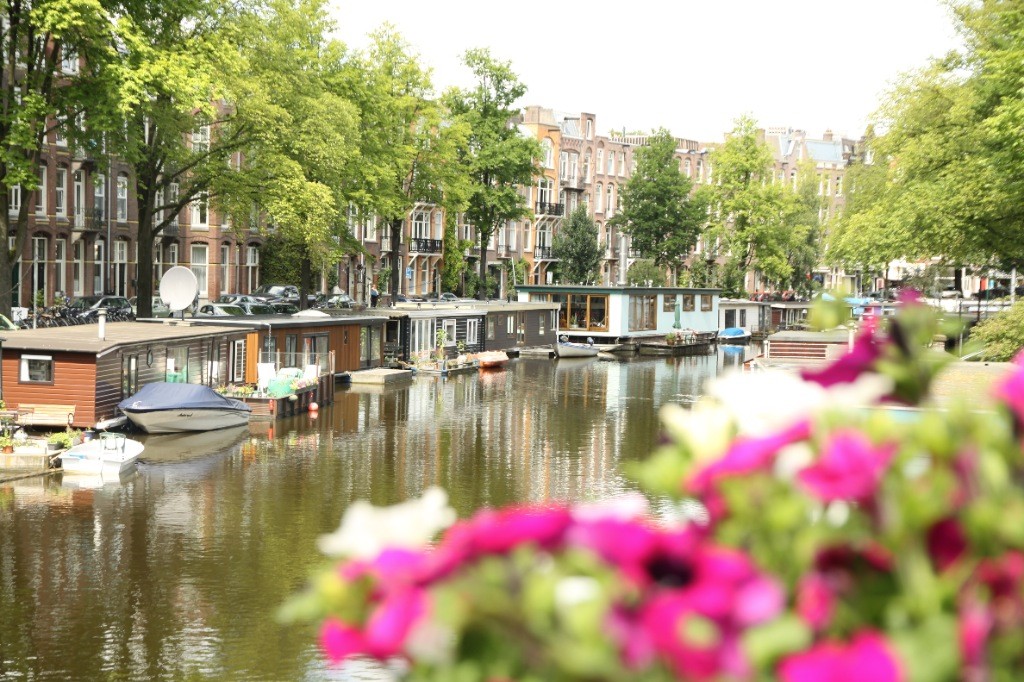 In cities like Amsterdam you will find a lot of houseboats built on concrete barges. These vessels combine the water experience with a high level of luxury. (photo: BookaRentals.com/Maarten Brante)
Motorized pontoon boat
Really popular in the US and Australia, but also in Germany these driving pontoon boats are seen more every year. The variety in pontoon boats is huge. On Rentahouseboat.com you will find cosy 2-person rafts up to high-end ultra modern floating castles that sleep up to 22 persons.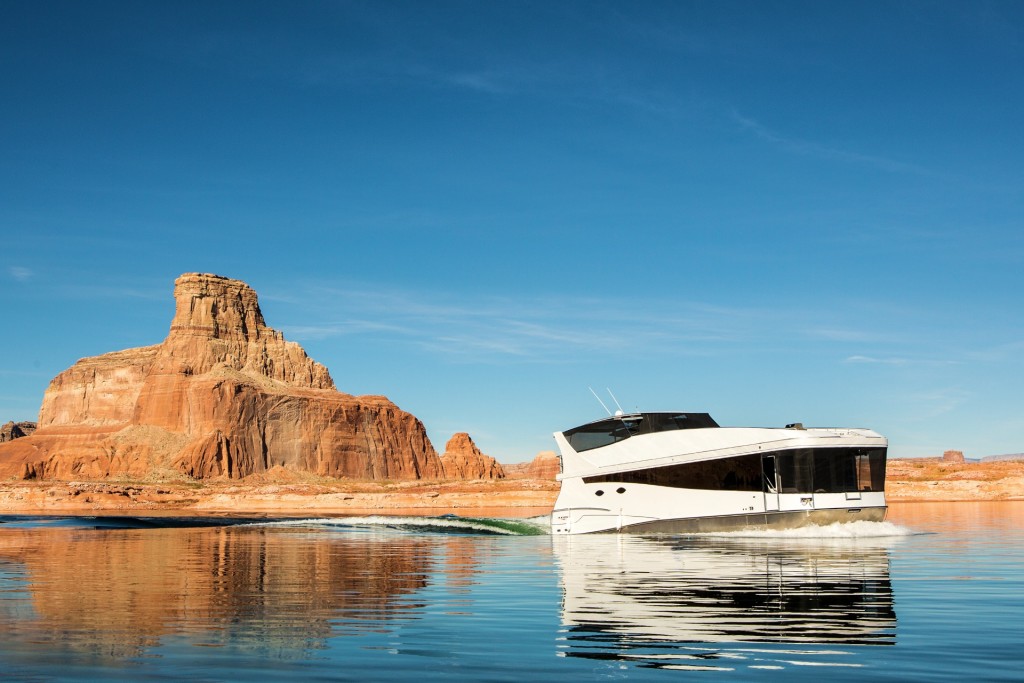 Q: Do you need a driving license to operate a houseboat?
A: This really depends on the boat and local legislation. But we can assure you that we offer a great variety of motorized houseboats that can be driven without a license. The reason for this is that these boats do not go very fast and are really easy to manoeuvre. In order to be sure we advise to first check the ad and if you have any doubts ask the owner about the rules for the specific houseboat.
Q: Are houseboats difficult to operate?
A: The houseboat rentals that do not require a driving license are easy to operate. Before you leave the docks, the owner of someone of the staff will explain the operation of your houseboat rental.
Q: What cool things can you do on a houseboat?
A: The best thing to do on a houseboat is just relax and enjoy the experience of spending time with your friends and family on the water. Having said that, there are so many other things that can do on a houseboat (and better avoid doing on a hotel room). If the conditions permit, go swimming! And ever thought about fishing from a houseboat? Thousands of others have, and we can assure you that catching your evening meal from a your own floating home is a very special thing to do.
Q: Are houseboats safe for children?
A: Again, this really varies from boat to boat. A lot of boats have been designed with children in mind. The owners of these houseboats have taken precautions such as fences, floating mattresses, lifebelts and life jackets. But as a parent you will have to be aware that you will be surrounded by water – that is a thing that no houseboat owner can change.
Q: Will I get seasick on a houseboat?
A: It's safe to answer this question with a big fat 'NO, you won't'. Moored houseboat rentals are located in water that don't have high waves, even with strong winds. And when staying at a driving houseboat, you will find shelter if the weather get's too rough. We have gone through all the reviews on Rentahouseboat.com, and so far we have no one mentioning being seasick at a houseboat. So no worries about that.
Q: Are houseboats comfortable during the winter?
A: Houseboats are designed to be used as real houses where you can stay summer and winter. Therefore you can be assured that they have proper heating for colder periods. Many boats are equipped with wood stove burners, and modern boats often even have floor heating for ultimate comfort. So no need for cold feet when it comes to renting a houseboat in the winter.
Q: Why should I choose a houseboat over a hotel room or apartment?
A: Well, there are too many reasons to mention, but let's give it a go!
Because you most likely can't remember the last hotel room where you stayed.
A hotel room will never give you the great feeling of 'being out there' while you still have all the privacy and intimacy of your own home.
Staying at one of our houseboat rentals is an experience in itself.
We truly believe that the water takes away the stress of daily life.
A hotel is always designed for the masses. You're not the masses.
A houseboat is perfect to stay at with family and friends.
And last of all: because we want you to have a great story to tell once you get home!
Find all our houseboat rentals on: www.bookahouseboat.com